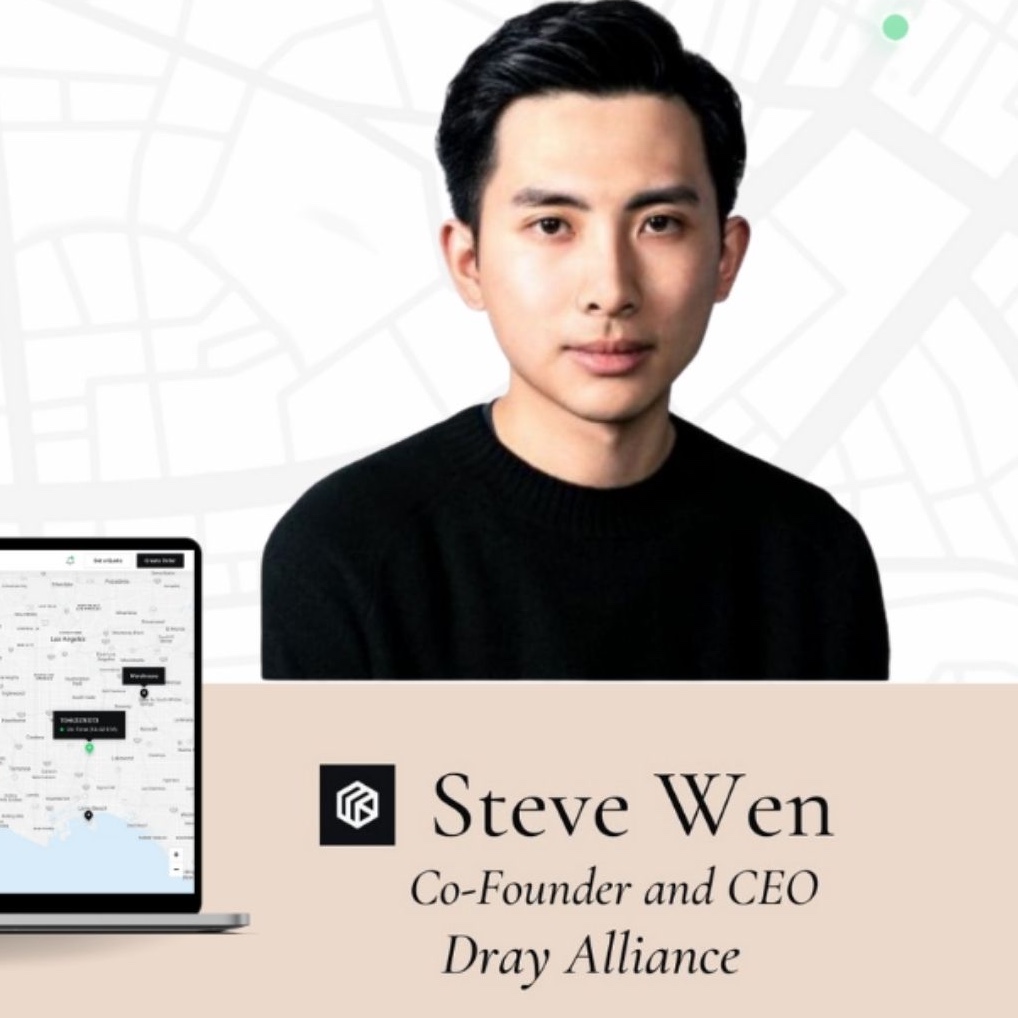 Dray Alliance is a venture-backed startup that is focused on building a container trucking platform to deliver shipping containers from ports to warehouses. Its technology connects container shippers with a network of vetted truck drivers through a mobile app.
By leveraging API integrations with the ports and data from the mobile app, Dray Alliance's platform allows container shippers to manage and track all container deliveries in a single web portal and make truckers more efficient.
The company has raised a total of $55M in venture capital (Matrix Partners, Craft Ventures) and working capital financing, and is already working with over one hundred enterprise customers, delivering thousands of containers a month.
Give it a listen and let us know what you think?
Podcast Guest
Steve Wen
Co-founder and CEO
Dray Alliance
 Podcast Hosts
Jeff Roster
Twitter https://twitter.com/JeffPR
LinkedIn https://www.linkedin.com/in/jeff-roster-bb51b8/
Website https://thisweekininnovation.com
Brian Sathianathan
Twitter  https://twitter.com/BrianVision
Website https://www.iterate.ai
Podcast Website
https://www.podbean.com/pu/pbblog-f8asf-af2782
https://thisweekininnovation.com
Apple
https://podcasts.apple.com/us/podcast/this-week-in-innovation/id1562068014
Spotify
https://open.spotify.com/show/2QDqTUnt6jebdRHbRzSTJN
 LaunchPadOne
https://www.launchpaddm.com/pd/This-Week-in-Innovation?showAllEpisodes=true
Listen Notes
#innovation, #innovation, #Startup, #Startups,#Retailers, #retail, #thisweekininnovation, #DigitalTransformation, #retailtechnology, #retailtech, #futureofretail , #retailtrends, #emergingtechnologies, #podcast, #retailpodcast, #VentureCapital, #VC,  #Founders, #Entrepreneurs, #Gartner,#5ForcesOfInnovation, #ArtificialIntelligence , #AI, #cloud, #InternetOfThings, #IoT, #Blockchain, #computervision,  #Robots, #dronedelivery, #lastmiledelivery, #lastmilelogistics, #lastmile,