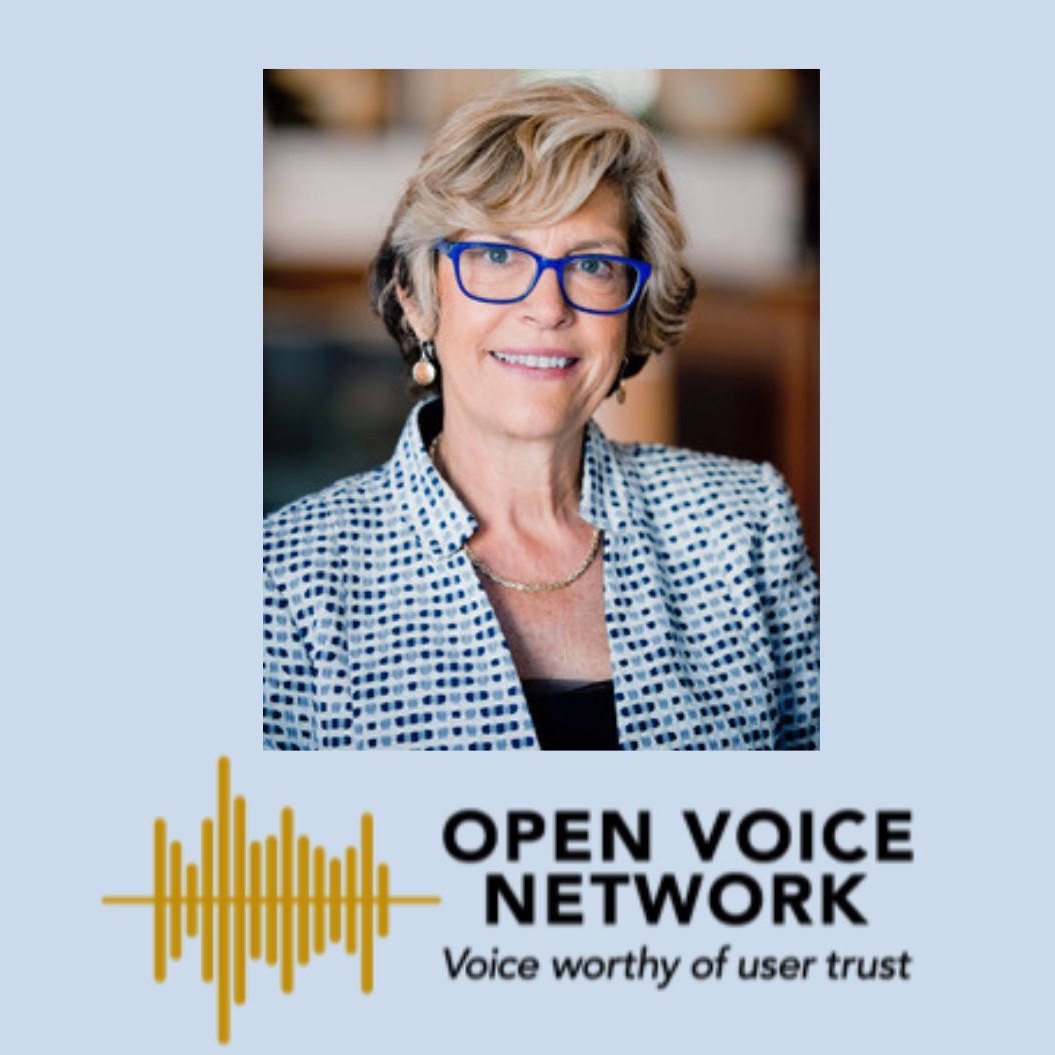 Gwen Morrison, Partner, Candezent Advisory joined Brian and I for a discussion on the rapid evolutiuon of retail, the buildout of the metaverse and the state of voice technology.
Gwen has an extensive retail agency and consulting background in shopper insights and retail innovation. Over 15 years at WPP leading their Global Retail Practice commerce initiatives across the group. Hosted large agency/ client events around the world. As a trend expert, developed the themes, curated content and recruited ad tech sponsors. Analyzed purchase platforms and new physical formats reshaping shopping rituals across the globe. Particular interest in the impact of Voice driving fulfillment shopping while Visual Search inspires exploration of new lifestyle ideas. Have consulted on new technologies for measuring and optimizing productivity of the shelf. Innovations series for clients including Walgreens Boots Alliance, Nestle, IKEA, Ford, TJX, Macy's, Walmart International, BP, Falabella, and Microsoft.
Speaker at Industry events on the new era of unified commerce where data drives brand content, product innovation and future access to goods and services.
Give it a listen and let us know what you think?
 Today's guest
 Gwen Morrison
Partner, Candezent Advisory 
Consultant, Retail Cities 
Podcast Hosts
Jeff Roster
Twitter https://twitter.com/JeffPR
LinkedIn https://www.linkedin.com/in/jeff-roster-bb51b8/
Website https://thisweekininnovation.com
Brian Sathianathan
Twitter  https://twitter.com/BrianVision
Website https://www.iterate.ai
Podcast Website
https://www.podbean.com/pu/pbblog-f8asf-af2782
https://thisweekininnovation.com
Apple
https://podcasts.apple.com/us/podcast/this-week-in-innovation/id1562068014
Spotify
https://open.spotify.com/show/2QDqTUnt6jebdRHbRzSTJN
LaunchPadOne
https://www.launchpaddm.com/pd/This-Week-in-Innovation?showAllEpisodes=true
Listen Notes
#innovation, #thisweekininnovation, #DigitalTransformation, #podcast, #retailpodcast, #emergingtechnologies, #5ForcesOfInnovation, #TRI2022, #tri2022, #Startup, #Startups, #Retailers, #retail, #retailtechnology, #retailtech, #futureofretail, #retailtrends, #VentureCapital, #VC, #Founders, #Entrepreneurs, #Gartner, #IHL, #mentorship, #ArtificialIntelligence, #AI, #cloud, #InternetOfThings, #IoT, #Blockchain, #LowCode, #Data, #conversationalai, #virtualreality, #augmentedreality, #livestreaming, #socialcommerce, #metaverse, #NFTs,