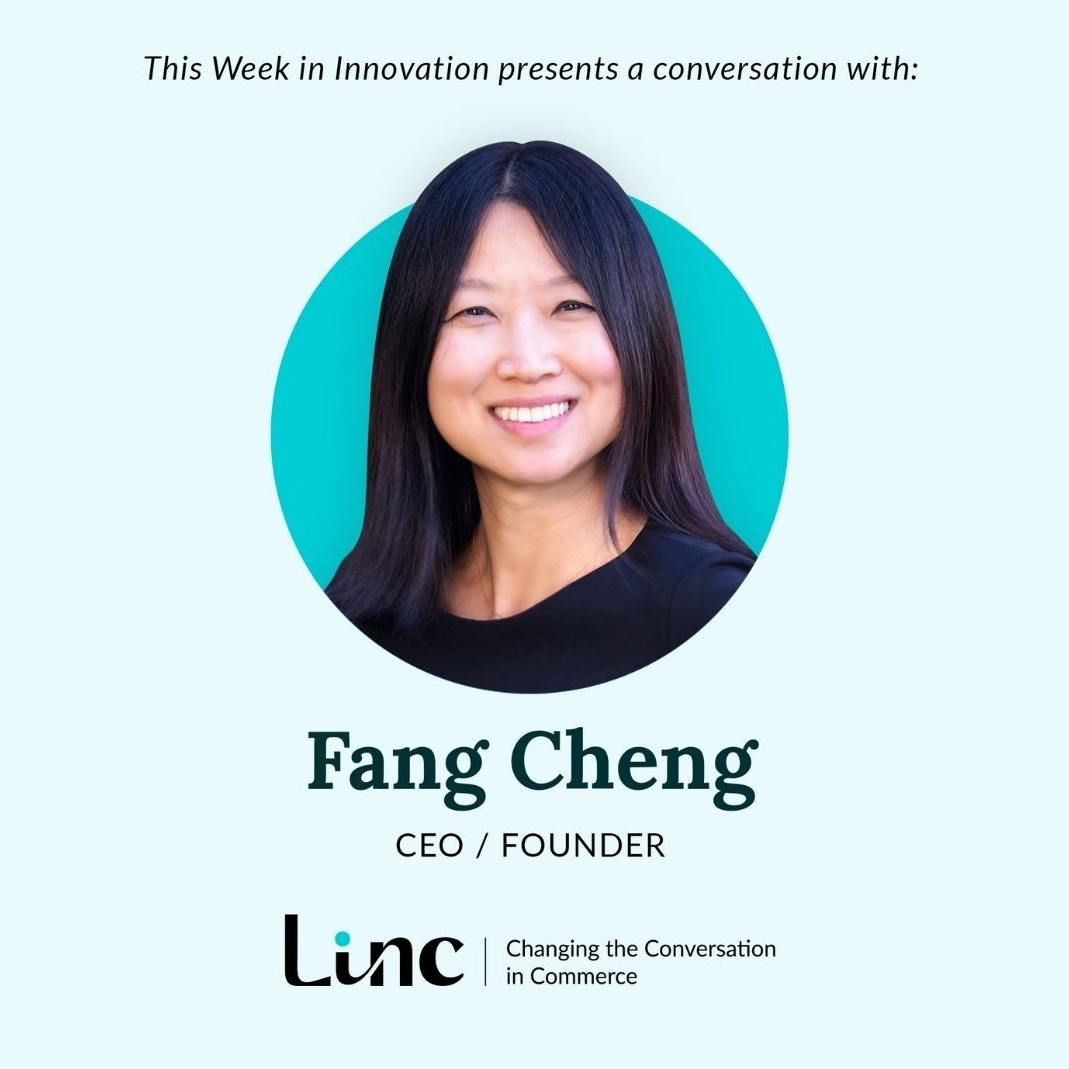 Fang Cheng is the Founder and CEO of Linc, a conversational CX Automation platform built for retail that is focused on the conversation in commerce. Her focus is to create extraordinary customer experiences through conversation that span the customer lifecycle to grow revenue, reduce support costs, and increase sales conversions.
Linc is a CX Automation platform delivering pre-built customer experiences at scale and high-fidelity digital worker automations throughout the customer journey from pre-purchase to post-purchase, including solutions for brand awareness, consultative buying, buying assistance, order support, and customer retention.
Linc's platform empowers brands like Kimberly Clark, Carter's | Oshkosh, Levi's, Vineyard Vines, Thrive Market to provide 24/7 assistance on all conversational channels, including SMS, Facebook, Google's Business Messages, WhatsApp, and Voice connected platforms, enabling anywhere engagement and support.
Give it a listen and let us know what you think?
Podcast Guest
Fang Cheng
CEO & Founder
Linc
Podcast Hosts
Jeff Roster
Twitter https://twitter.com/JeffPR
LinkedIn https://www.linkedin.com/in/jeff-roster-bb51b8/
Website https://thisweekininnovation.com
Brian Sathianathan
Twitter  https://twitter.com/BrianVision
Website https://www.iterate.ai
Podcast Website
https://www.podbean.com/pu/pbblog-f8asf-af2782
https://thisweekininnovation.com
Apple
https://podcasts.apple.com/us/podcast/this-week-in-innovation/id1562068014
Spotify
https://open.spotify.com/show/2QDqTUnt6jebdRHbRzSTJN
LaunchPadOne
https://www.launchpaddm.com/pd/This-Week-in-Innovation?showAllEpisodes=true
Listen Notes
#voicetechnology, #voiceassistant, #voicecommerce, #voicetech, #voiceassistants, #innovation, #innovationstrategy, #retailinnovation,#Startup, #Startups, #Retailers, #retail, #retailindustry, #retailtechnology, #retailtech, #futureofretail , #retailtrends, #retailinsights, #retailnews, #retailtech, #thisweekininnovation, #DigitalTransformation, , #emergingtechnologies, #podcast, #retailpodcast, #VentureCapital, #VC,  #Founders, #Entrepreneurs, #startupstrategies, #startupfunding #startupstories #startupsuccess #startupfounders,  #retailstartups, #founderstories #founderlife #Gartner, #IHL, #TRI22, #5ForcesOfInnovation, #ArtificialIntelligence , #AI, #cloud, #data , #deeplearning, #naturallanguageprocessing , #sentimentanalysis , #conversationalai, #InternetOfThings,  #IoT, #machinelearning,